Todd Fahnestock, the Action-Man of Fantasy
Todd LOVES writing epic fantasy that keeps you reading late into the night. After all, magic and heroes and sword fights should be exciting.

When he's not writing another epic fantasy series, Todd doesn't sit still for long. He runs, teaches Taekwondo, wrestles his Weimaraner (Galahad), and travels the country meeting fans. In the rare quiet moments, Todd watches The Floor is Lava with his wife, swaps philosophy with his teenage son, and watches the latest horror movie in quiet terror with his teenage daughter.
Available now
Now a Complete Series!
A mage in search of the truth.
A princess who will stop at nothing to hide it.
A prophecy that binds them both to the destruction of an empire.

Within the Thiaran Empire, citizens put on jeweled masks and turn away from those who are taken. As long as one child is sacrificed each month to the Slinks and nobody interferes, their society will thrive. But seventeen-year-old Grei's mind is alive with treason, and he plunges into the heart of a prophecy that will drive the Slinks back to their fiery dimension. All he must do is travel to the capital city and sacrifice one last innocent. As Grei wrestles with the prophecy and battles those who would kill him, he hurtles toward his final decision: save the empire, or save his own soul.
Recommended for Readers 16+
Tower of the Four
Soul Magic that will kill you…If your Headmaster doesn't first.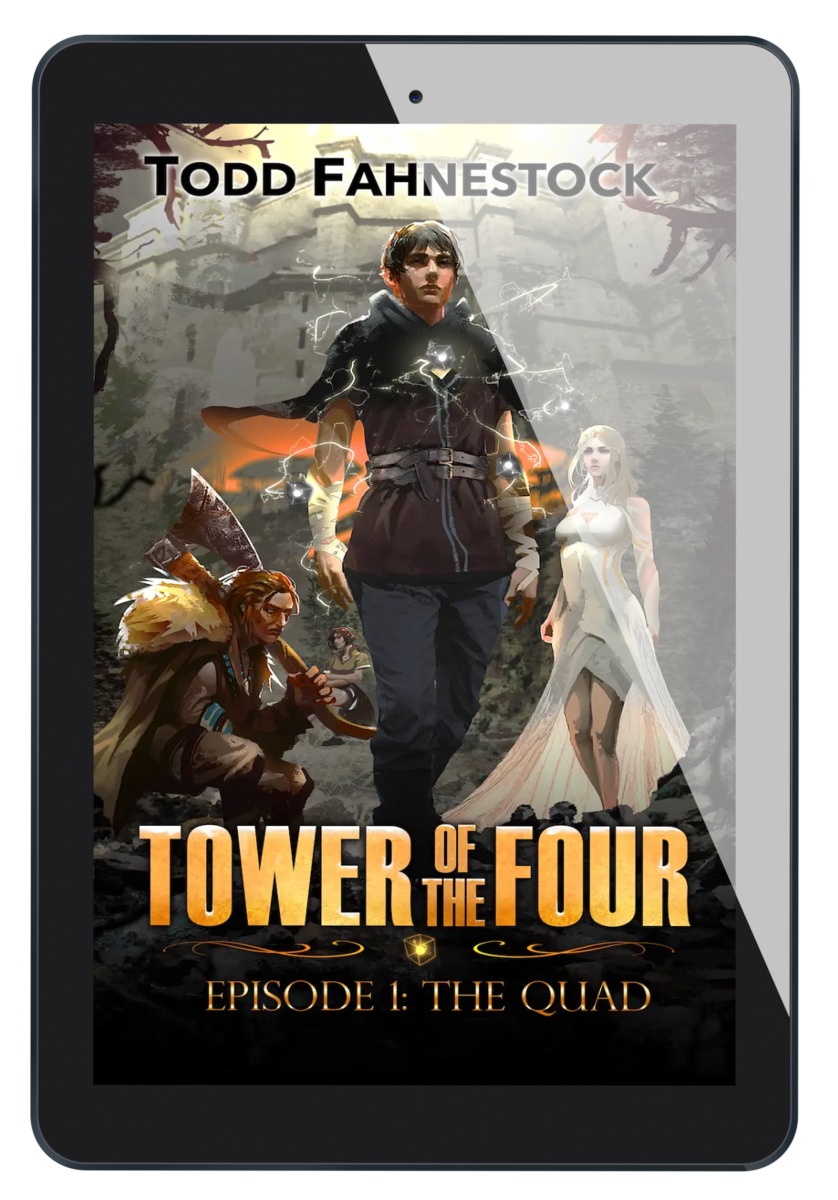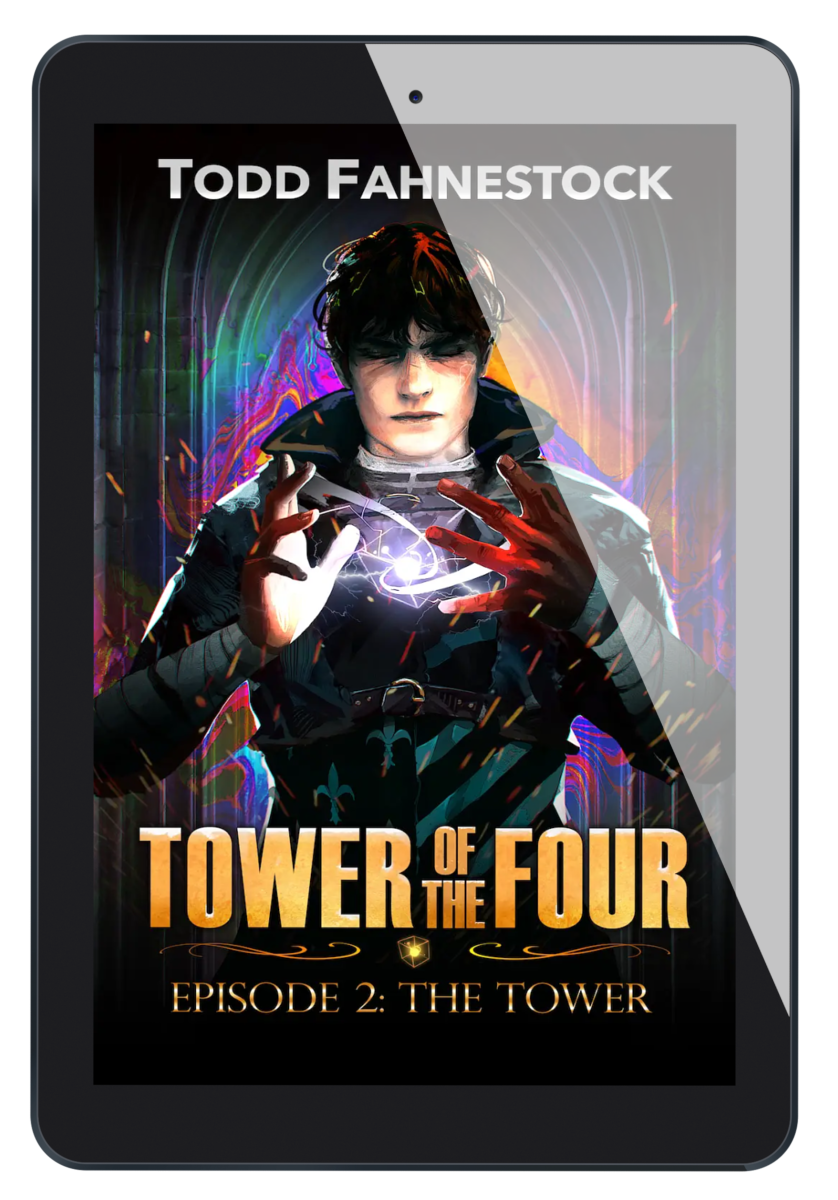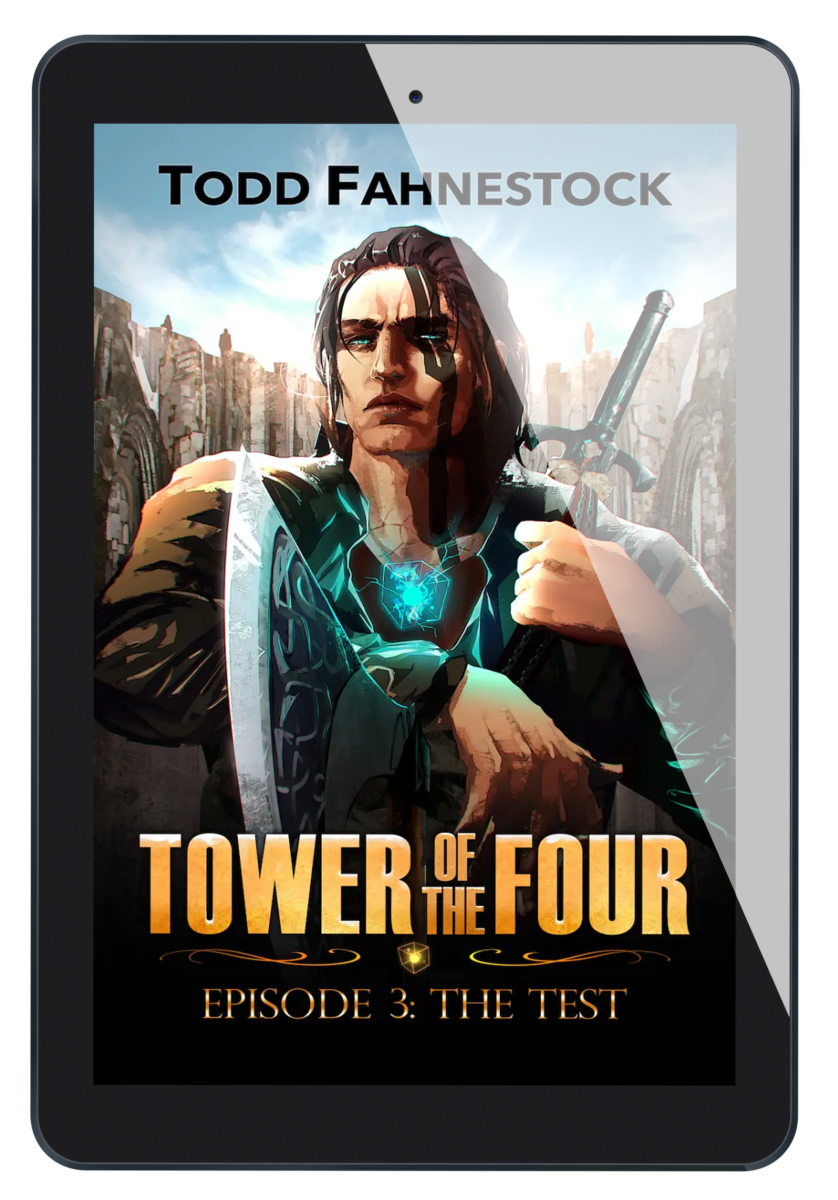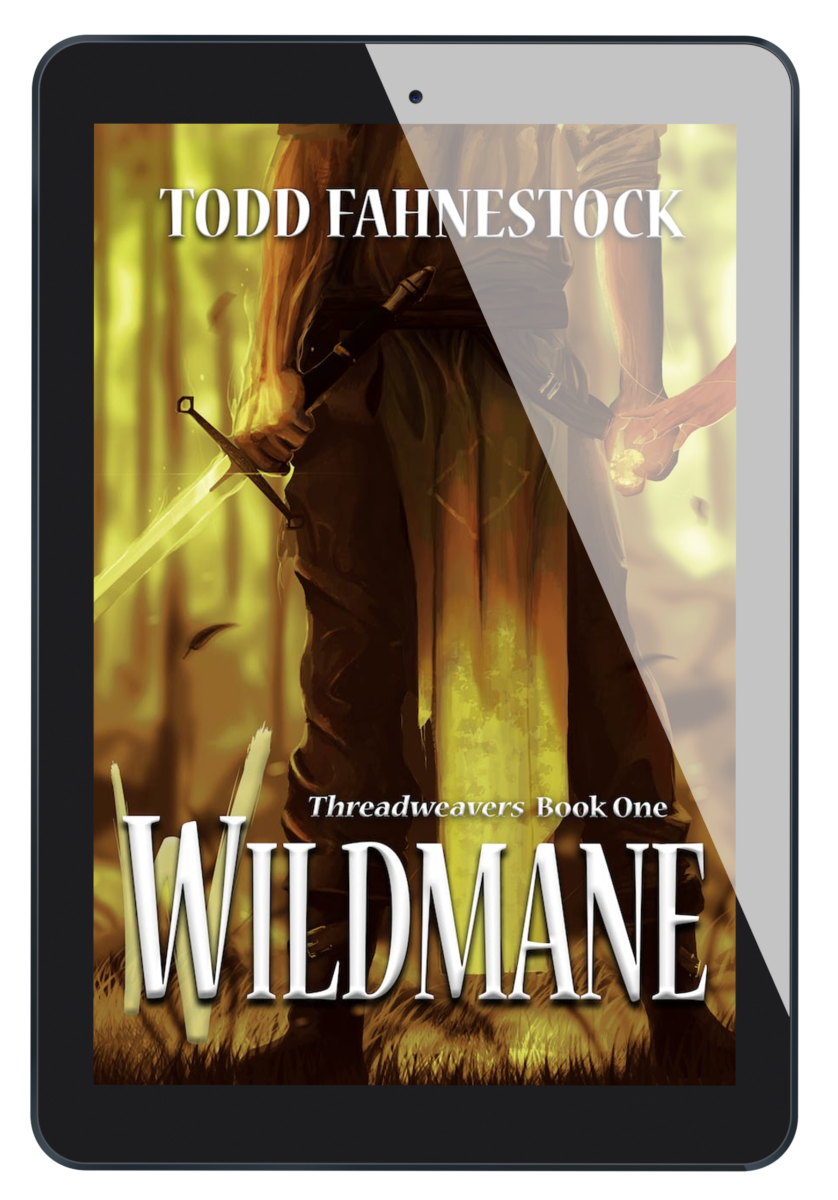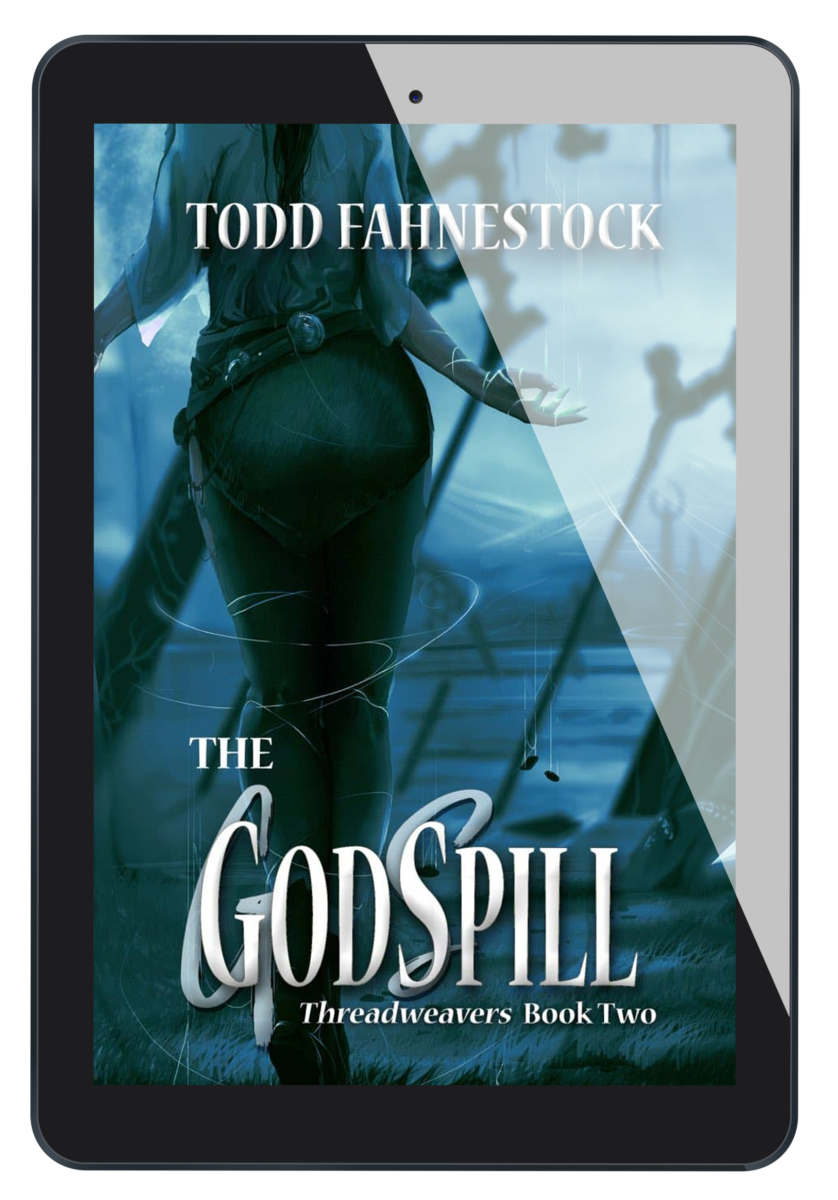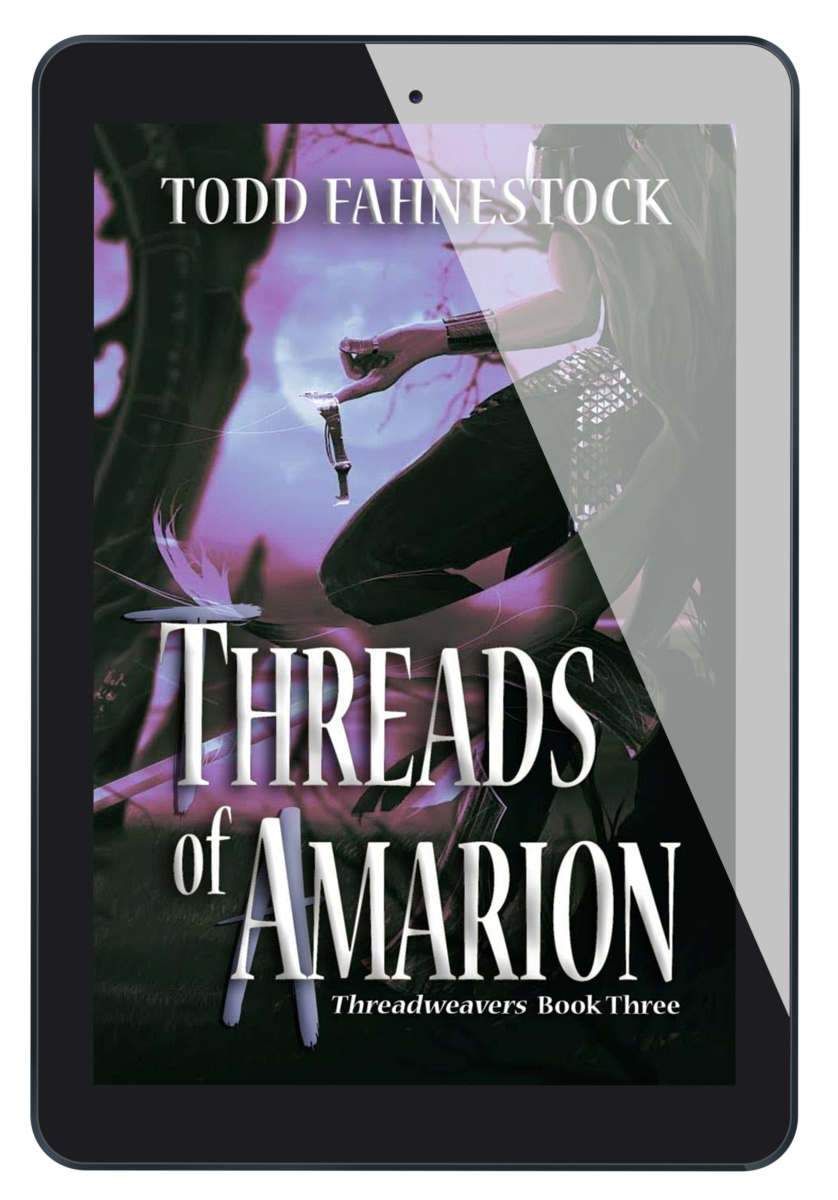 recommended for 13+
Threadweavers
A tortured Demigod.
A young sorceress.
A quest to return magic to the land.
Recommended for readers 16+
The Whisper Prince
A mage in search of the truth.
A princess who will stop at nothing to hide it.
A prophecy that binds them both to the destruction of an empire.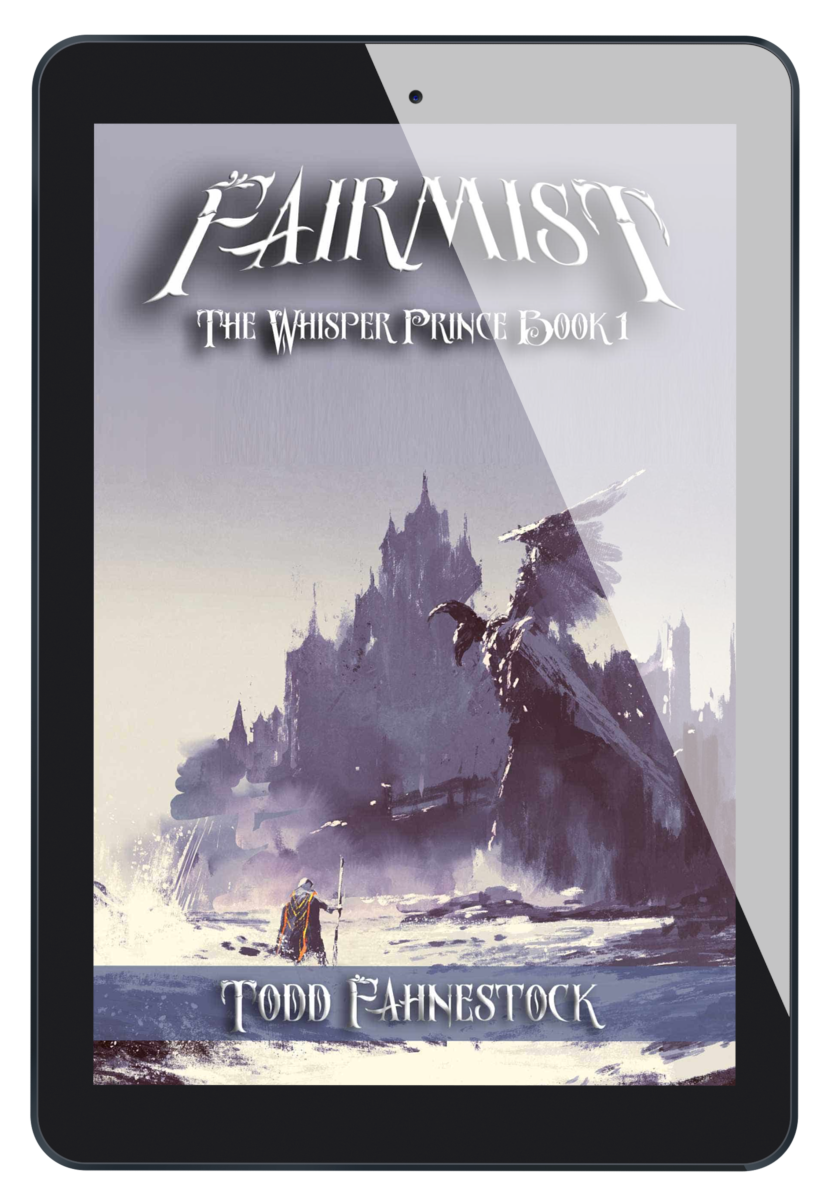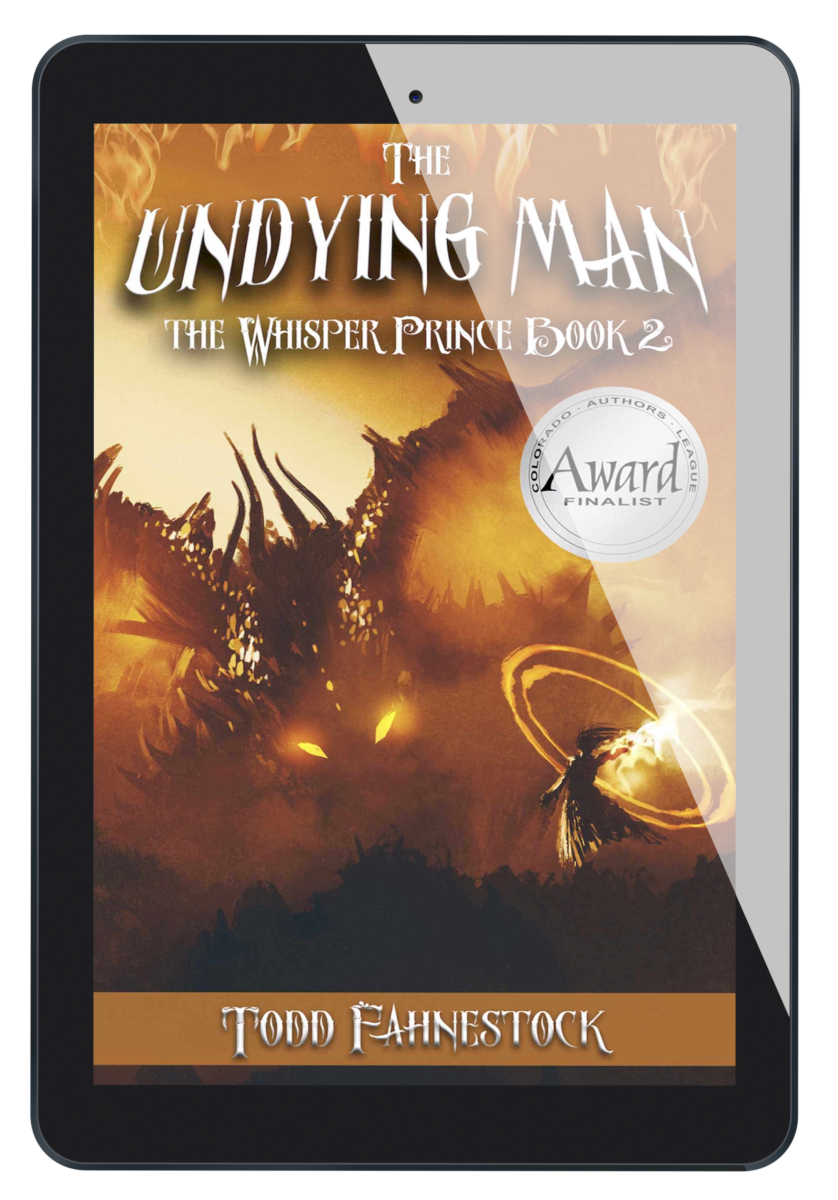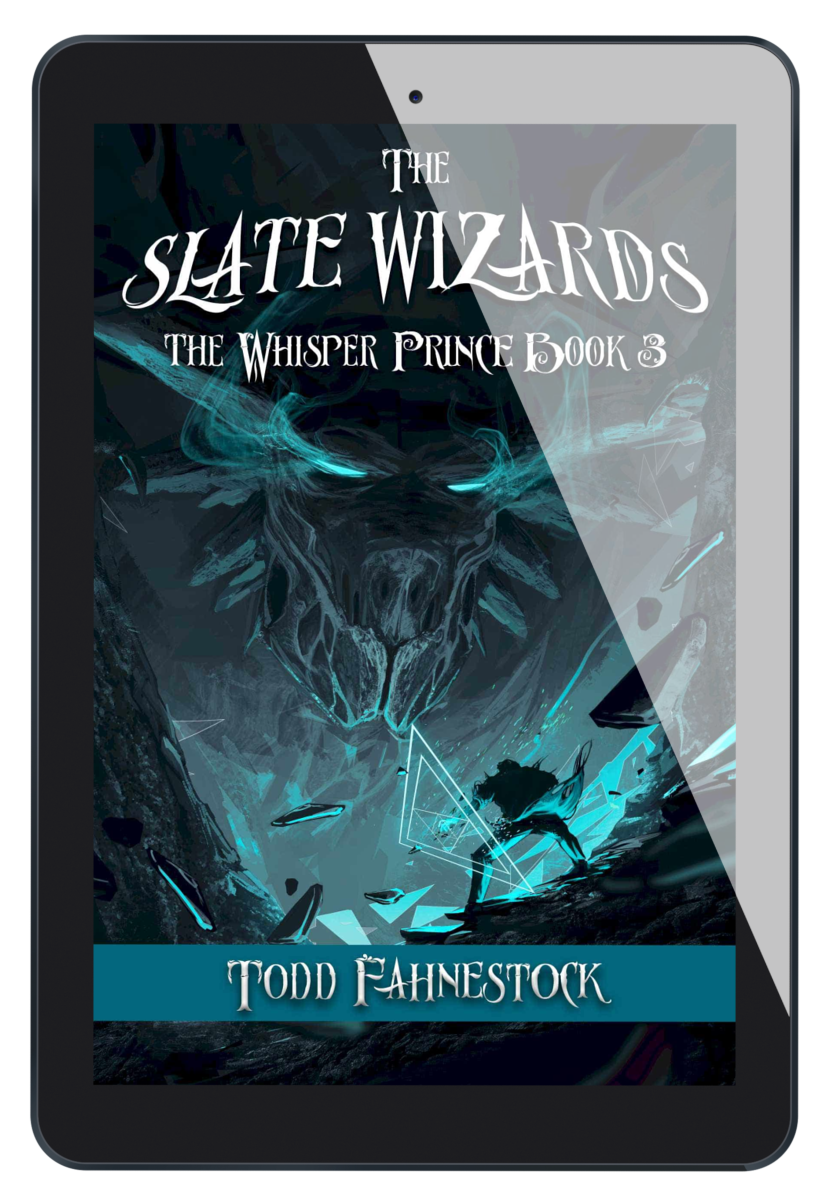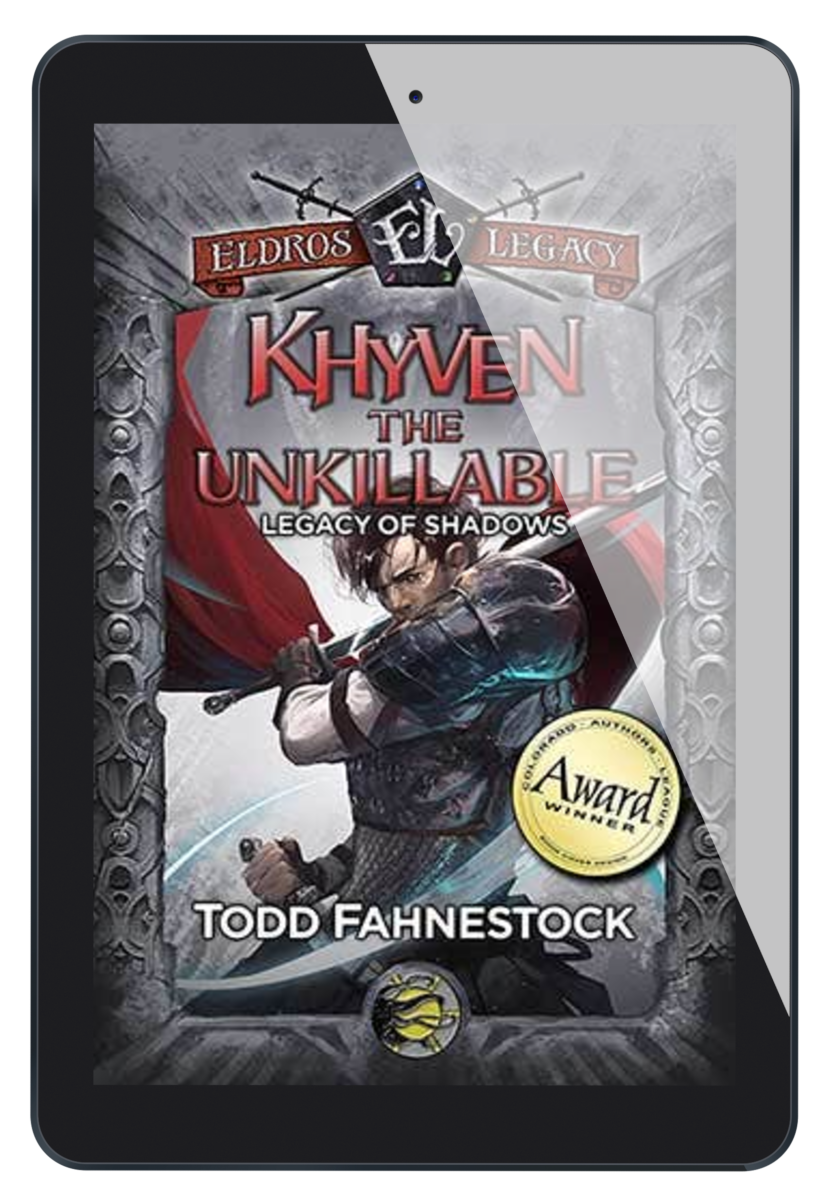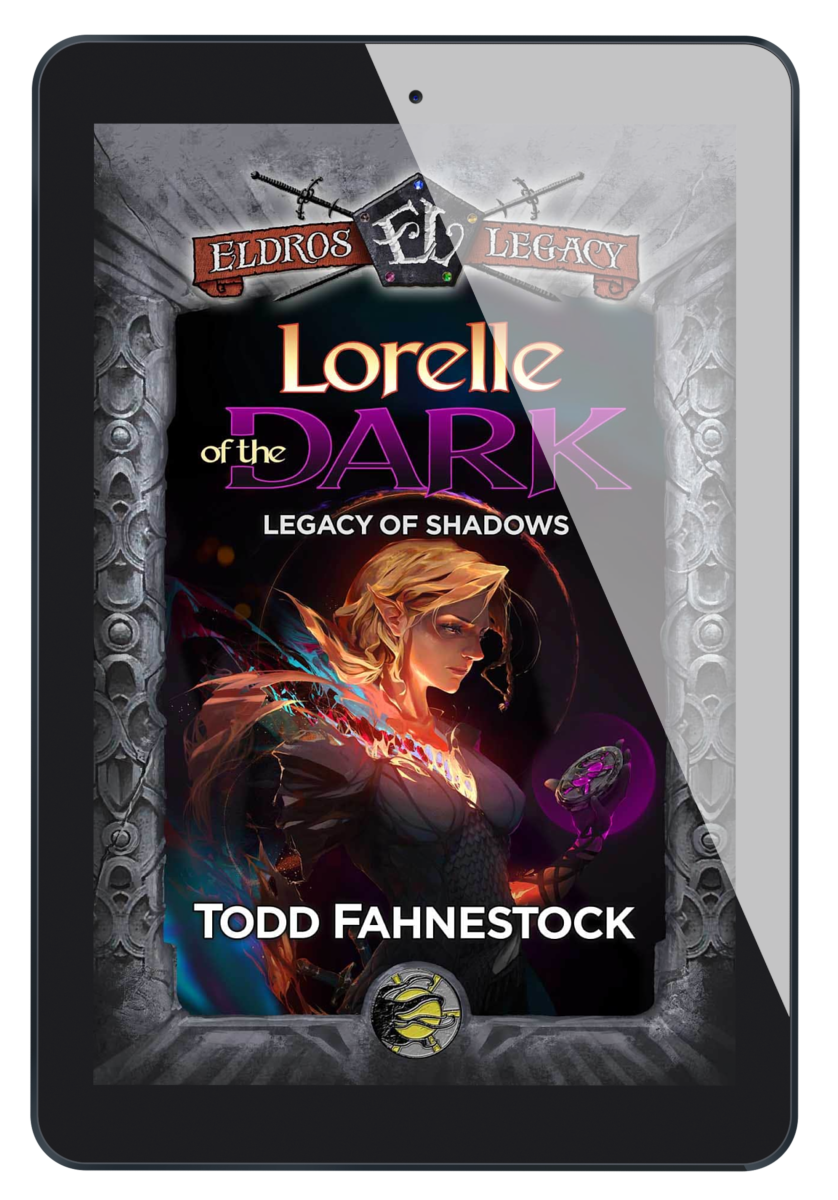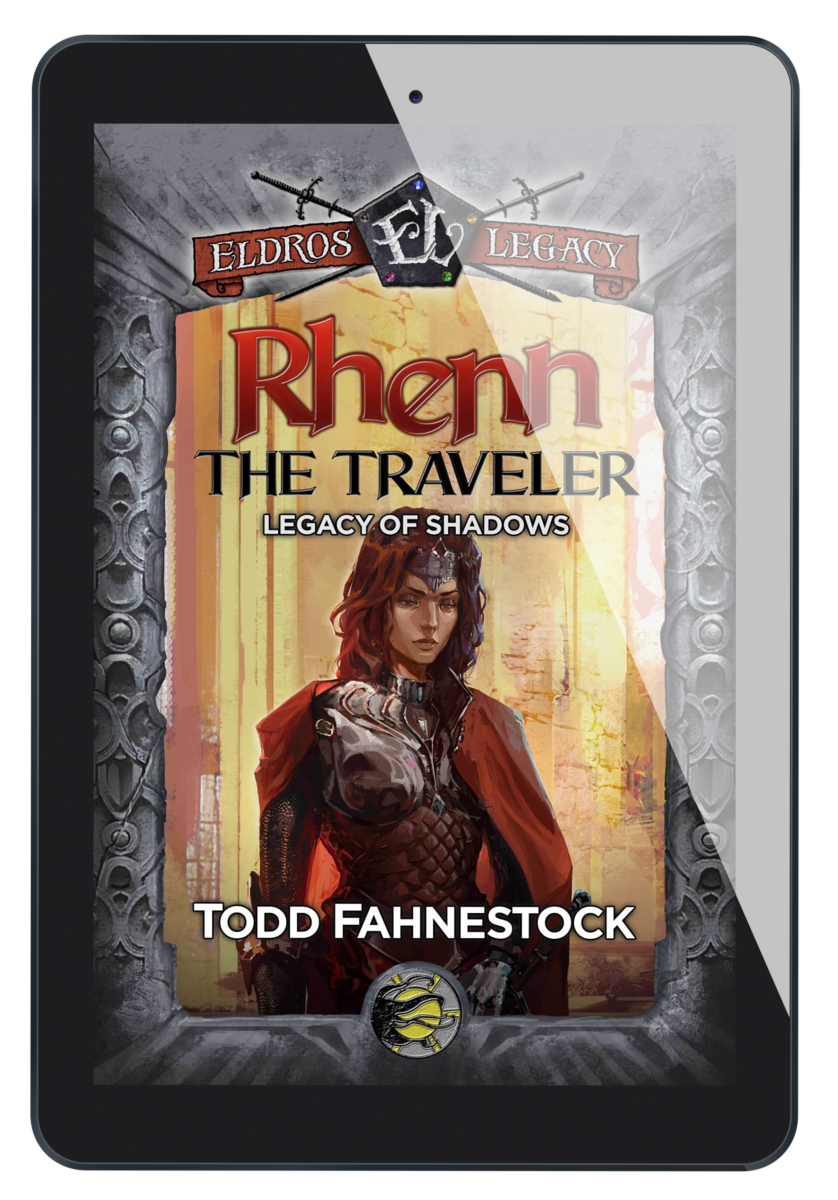 recommended for readers 13+
Eldros Legacy
In the world of Eldros, Giants ruled with an iron fist.
The races rebelled. The Giants faced into myth.
Now they have returned. And they will not lose to the mortals twice.
Recommended for Readers 16+
Standalone Novels
Time traveling sci-fi…
A Modern Myth with all the feels from the 80's…
And a death-defying autobiography.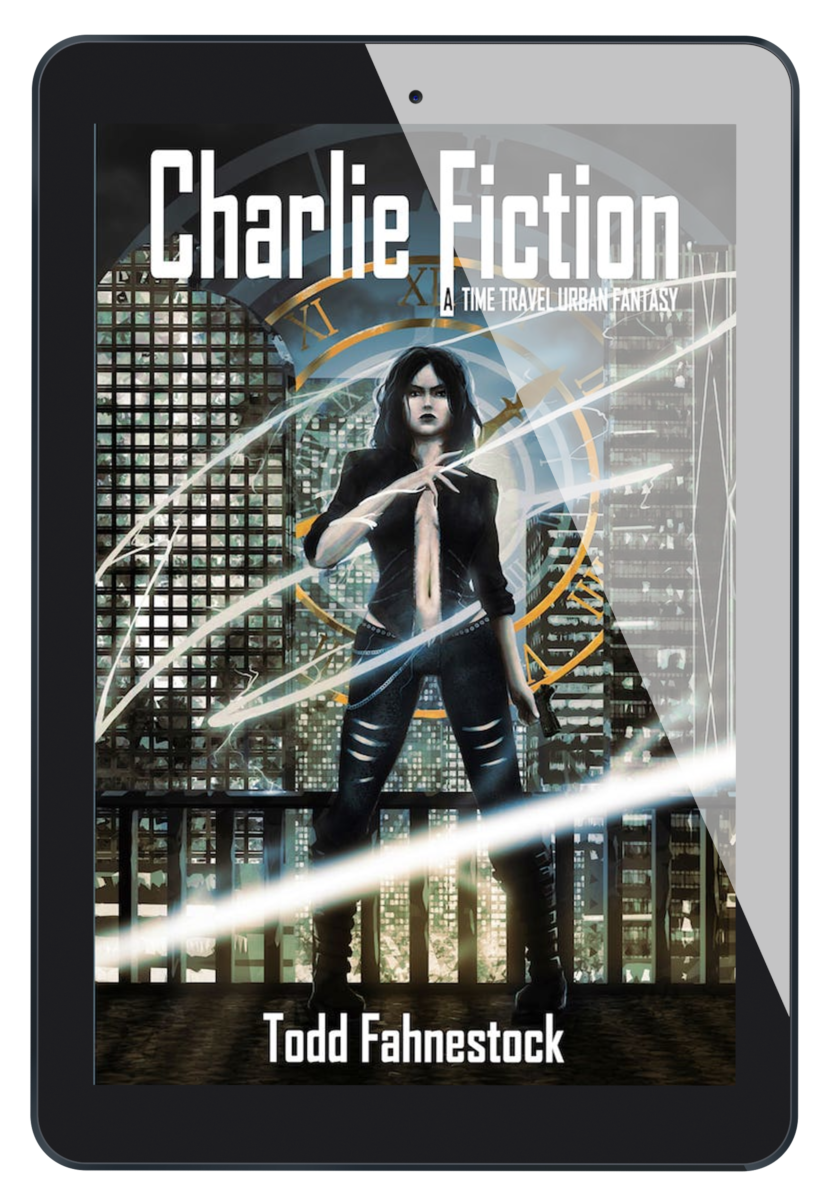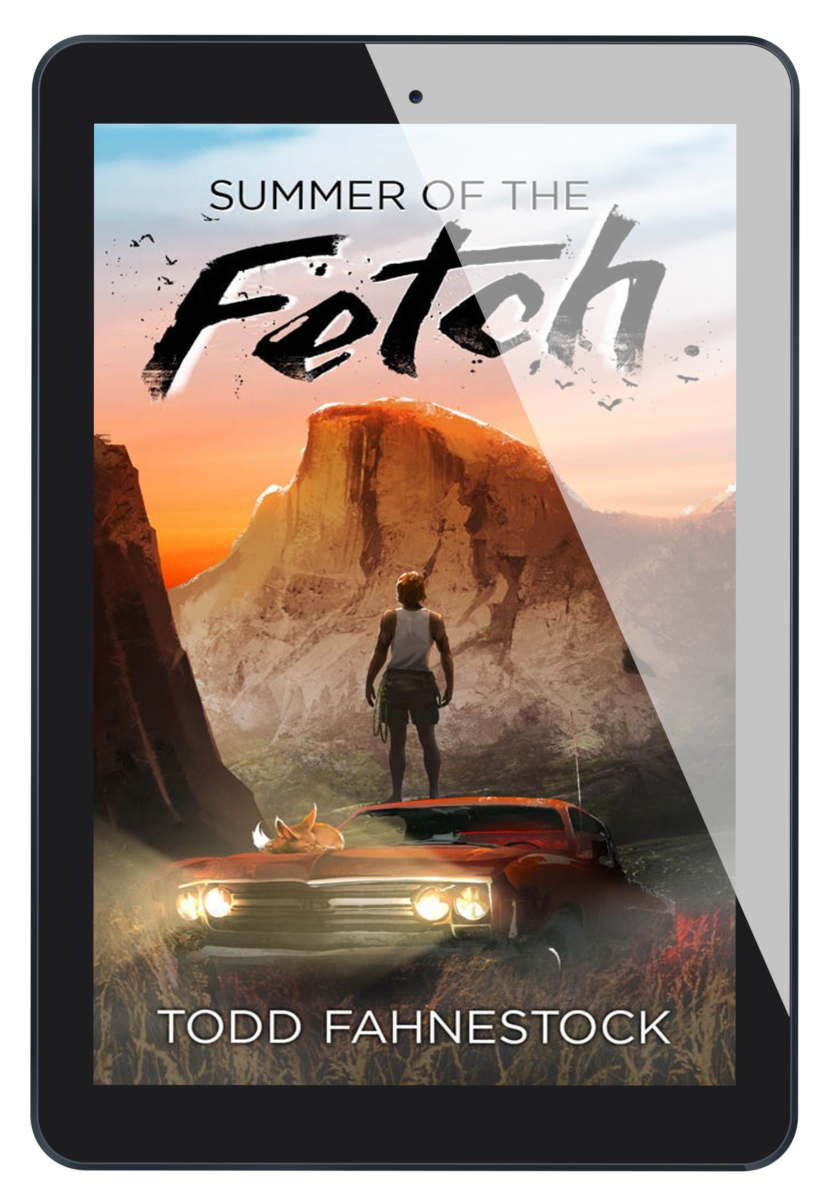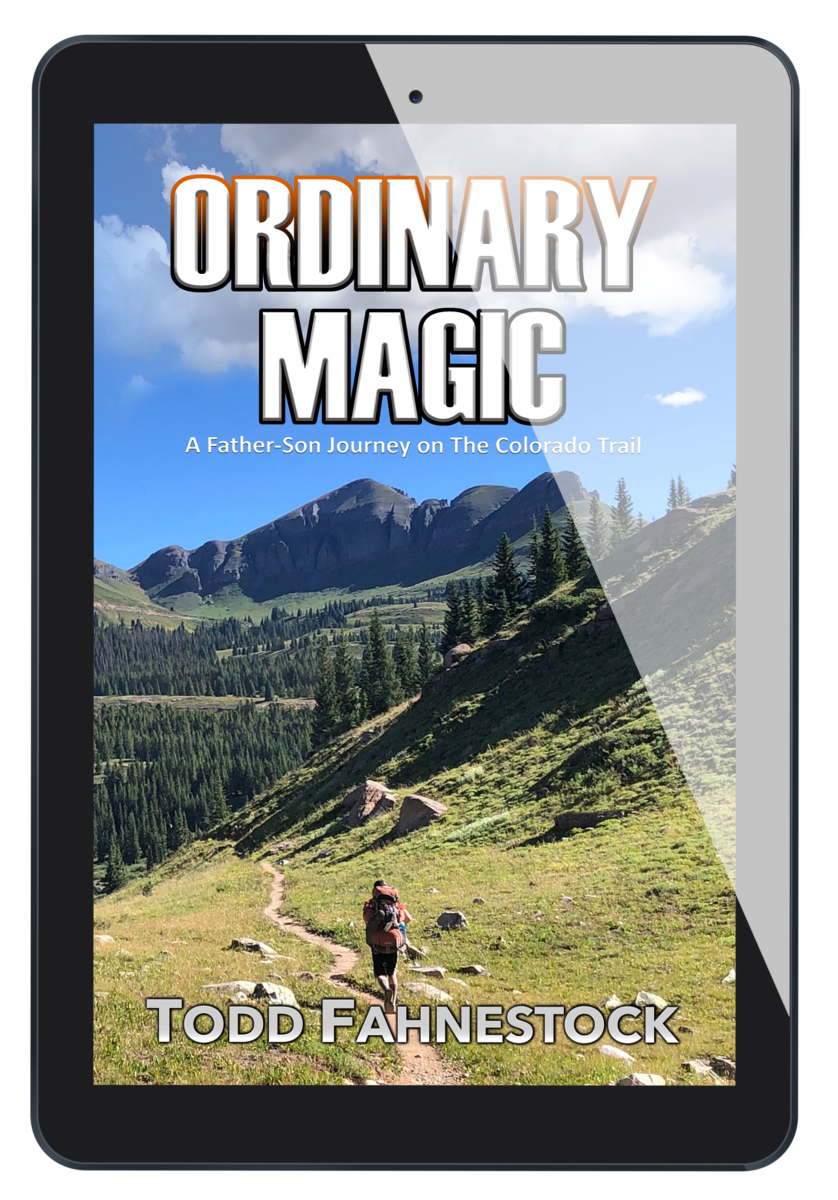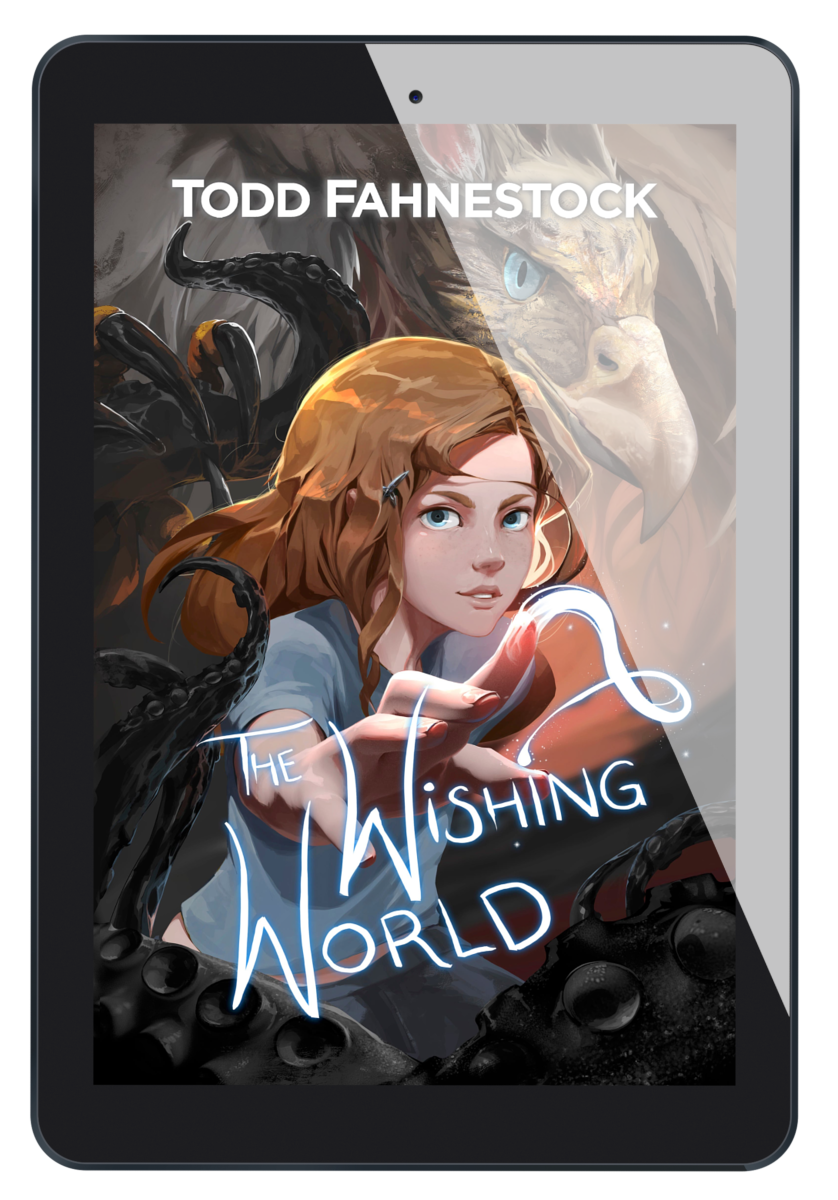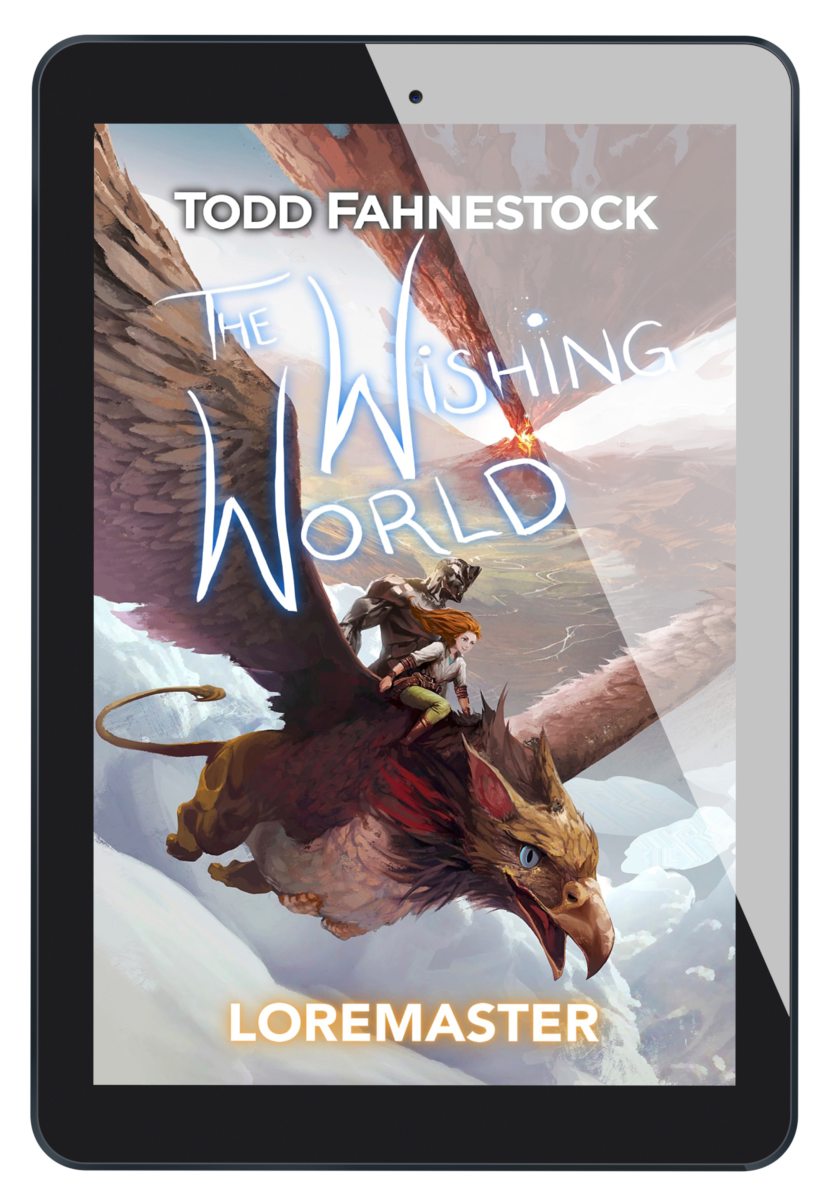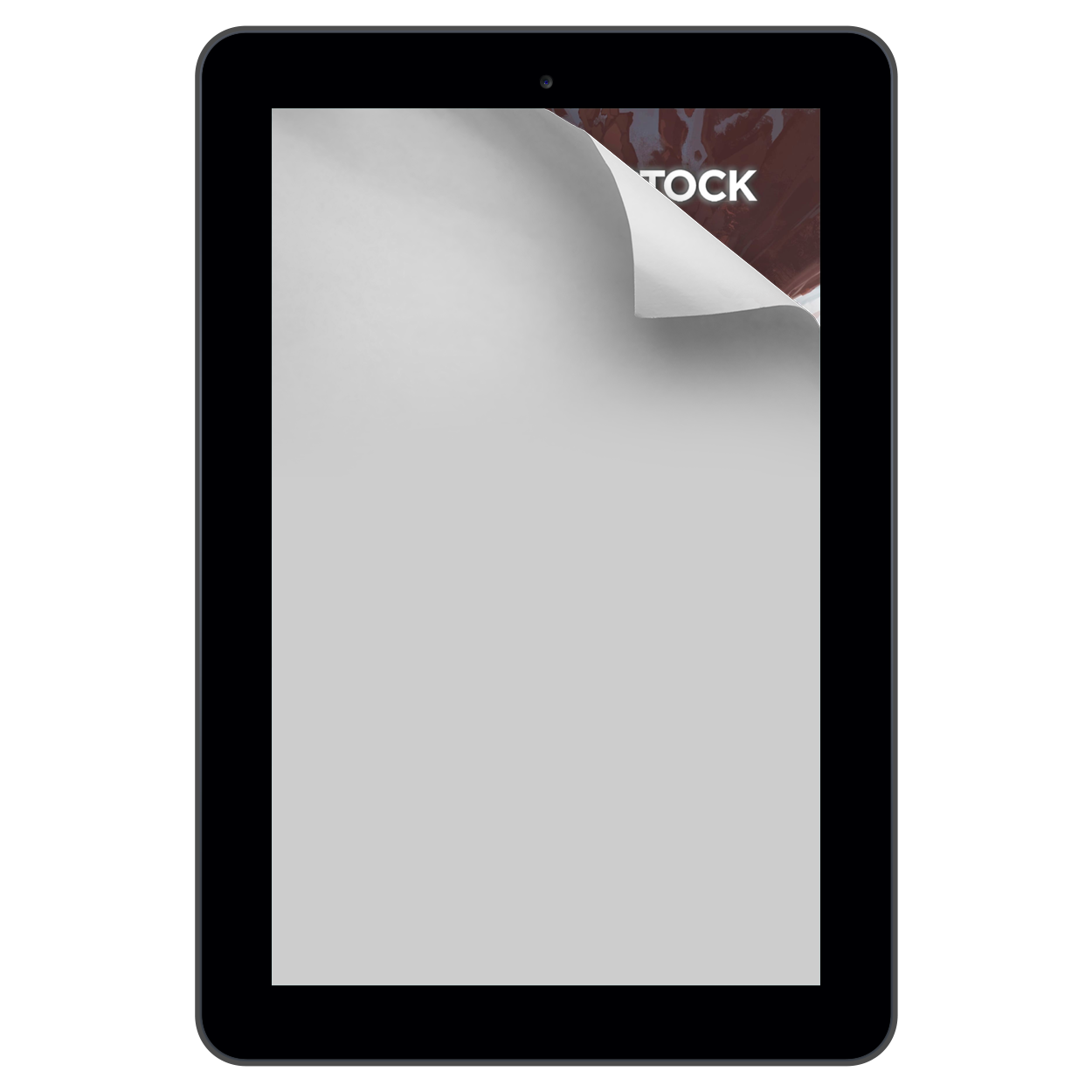 recommended for readers 8-12 years old
The Wishing World
A world of magic and danger. Kidnapped parents. A daughter who won't give up looking for them.
Why Fans Love Fahnestock
Here's what fans are saying about Todd Fahnestock's Edge-of-Your-Seat Epic Fantasy:
"Solid writing, engaging characters, intriguing settings, and loads of action. What more can you ask for from a fantasy novel?"
"…This book is fast-paced and hard to put down. A real page turner!"
Stephanie
Amazon Customer
"DnD players and Salvatore readers, this book is exactly the kind of adventure you would want to play through, and the author knows it…"
"I couldn't put it down and wanted to know what was going to happen next…
Loved it!!!
I cannot wait to read the next story!!!!!"
Award-Winning Author Todd Fahnestock
Todd believes there should be more heroes in the world, fictional and real.
Join his adventure party today.